Welcome to the Association for General & Liberal Studies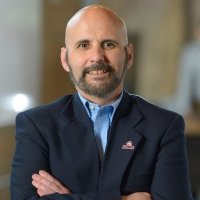 Our organization consists of individuals and institutions dedicated to strengthening and sustaining general and liberal studies programs at colleges and universities across the United States. In a climate that favors specialization and workforce-driven curricula, AGLS strives to help its members attest not only to the relevance of general and liberal studies to today's global economy, but to the very necessity of liberal studies to the development of an educated citizenry and as the backbone of an effective workforce. We hope that as we evolve to meet the ever-changing education environment, the programs, workshops and resources we currently have, and are developing, will allow you to be informed and provide everything you need to keep abreast of the latest trends and dialogues in liberal education. As our web site continues to evolve and add new features--becoming even more dynamic--make sure to visit us again!
We hope you will join us in Pittsburg this coming September for our national conference!
David DiMattio, AGLS President
and
Vice President of the West Campus
Montgomery County Community College